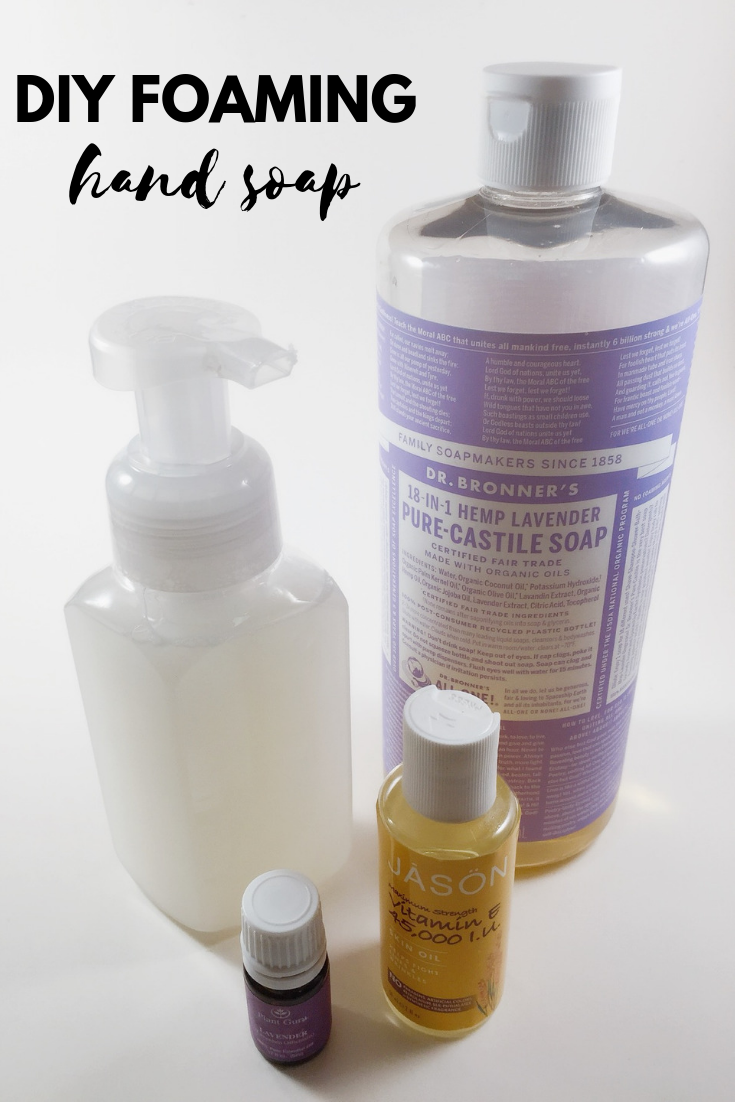 Get ready for another super simple recipe. It's so easy that I don't even need to measure it out anymore, I just kind of throw everything in a bottle and shake it up!
But for the sake of this post, I will write it out for you. 🙂
INGREDIENTS
2/3 cup Castile soap
1-1/2 cup distilled water
Optional: 1 tsp vitamin E oil
Optional: 10 drops essential oil
If you already have scented Castile soap, it isn't necessary to add in extra essential oils unless you'd prefer a stronger scent.
INSTRUCTIONS
Pour distilled water into the bottle.
Pour Castile soap into the bottle.
Optional: add in essential oils and vitamin E oil.
Shake to combine.
I love Vitamin E oil because:
It's extremely moisturizing
Prevents and treats fine lines and wrinkles
It has anti-aging benefits
Can minimize the appearance of scars
One thing a lot of people feel the need to do when trying to make their own products is to go out and buy new containers. I bet that you already have some store-bought foaming hand soap around your home. If you do, just finish that one up and re-use it for this DIY!
Some other favorites I have made with this versatile Castile soap is my all-purpose cleaner and my homemade laundry detergent. Both super cost effective and quick to make!